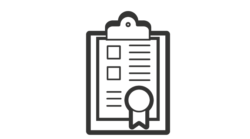 Licensing Options
The Bit Space curriculum can be licensed to an individual teacher, or to an entire school. Each license lasts for 1 to 2 years, as indicated, and includes basic site support.
Contact us to purchase a license or to inquire about district or enterprise purchases.
Add-Ons
The following curriculum supports are available for a la carte purchasing.
"Helpline" Assistance
Individual Consulting
Professional Development
Basic site support is included at no cost but this add-on will allow you to schedule short calls for more in-depth support (phone, webchat, or video calls such as Google Hangouts or Skype).
Hourly fee for more comprehensive one-on-one support.
Half- or full-day offerings at Bit Space or your school site
Helpline assistance is limited to tips, instruction, simple advice.

It does not include curriculum alignment or equipment maintenance.
Individual consulting inlcudes more in-depth curriculum advice, alignment assistance.

It does not include new/personalized curriculum development or equipment maintenance.
Choose from our catalog of PD offerings related to the curriculum's seven territories.
Ready to purchase or have questions? Contact Us!